Positive Life Activator
HappyColoc'
The HappyColoc' team offers a premium and fully equipped accommodation formula for people coming to the region, whether for professional or study reasons, and who want to feel at home, even if they are far from their place of origin….we do our utmost to find ideally located accommodation and transform them into places of exchange, sharing and fun!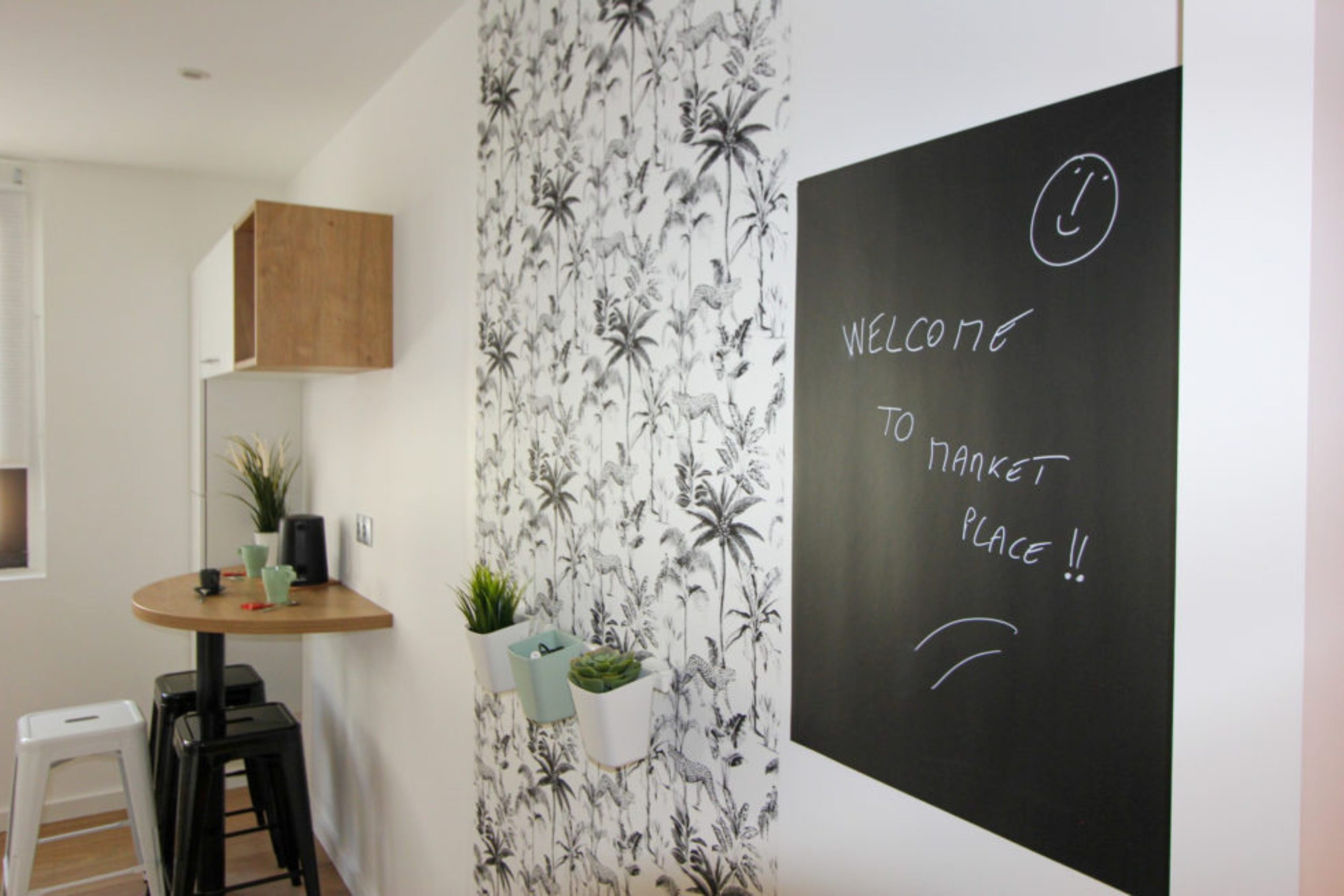 This flat share is ideally located 50 metres from the new Annemasse market square and its underground car park. It is close to all the shops and places to live. All this in a pedestrian and green area.
Discover MARKETPLACE
With one click, take a virtual tour of MarketPlace and discover the different rooms and spaces.
DISCOVER STREETLIFE
With one click, take a virtual tour of StreetLife and discover the different rooms and spaces.
"An amazing place to settle down. Close to everything, I can easily get around without driving. A very comfortable flat and newly renovated !"
"I find myself on the other side of the border very frequently, and I finally found a place to relax. The apartment is spacious and easy to live in, plus I can get to work in a couple of minutes with the Leman Express, a real game changer !"
Le HAPPY PACKAGE
More than just a room
Put down your suitcases in one of our flats and enjoy a newly refurbished space, with a contemporary, cosy decoration and modern facilities.
Cleaning services twice a month in common areas
Restaurants
Sushi Shop, Les Sales Gosses, Au Bureau, Bchef… all within a 1 to 10 minutes walk
Well-being
Bien-être : espace aquatique Château Bleu à 3 mn
Arts & Culture
Art & culture: cinema, theatre/concert in Château Rouge (5 minutes walk)…
Public transport
Public transport: Tramway, Bus, Train (+ leman express) all within a few minutes walk
Sport
Sport: fitness club (3 minutes walk), swimming center, voie verte (biking
Services
Else: town hall (1 minute walk), underground parking and market place in front of the building
Visit our apartement
Feeling like joining us ?
We would be thrilled to answer any of your questions, don't hesitate to get in touch !😊